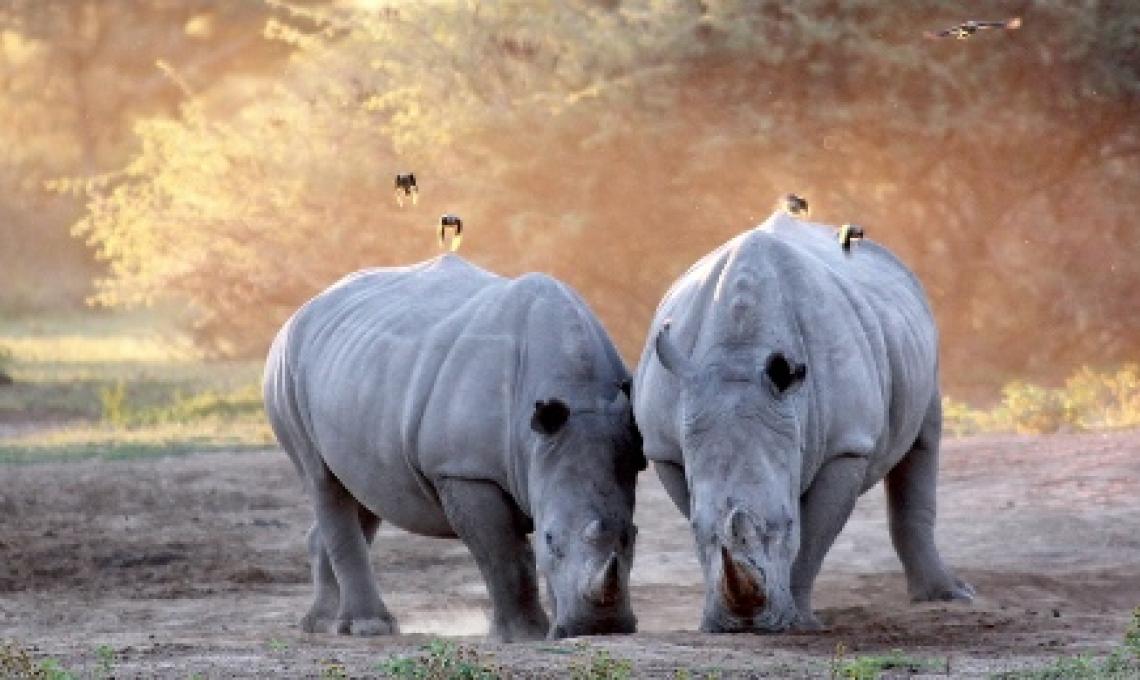 Southern African Development Community (SADC) region is a stronghold of wildlife resources of which contribute significantly into the member states economies and supports local communities in several important ways, including traditional uses such as food and clothing. Over 97% of Tourism in the SADC Region is Wildlife based tourism with an increasingly important and growing industry that brings benefits to private sector tourism businesses and local people alike.
SADC recognises the importance of conservation and sustainable use of wildlife resources in Southern Africa for the benefit of current and future generations. Management of wildlife and enforcement of protection are critical to conservation efforts, as poverty, civil unrest and other factors can lead to illegal use and over-exploitation of these vulnerable resources.
The Protocol on Wildlife Conservation and Law Enforcement
In order to effectively protect wildlife, SADC developed the Protocol on Wildlife Conservation and Law Enforcement (1999).The objectives of the Protocol on Wildlife Conservation and Law Enforcement emphasizes the need for a regionally-agreed approaches to conservation, management, and the enforcement of illegal uses of wildlife. Information exchanges regarding wildlife management and utilisation are also important for effective conservation. The Protocol on Wildlife Conservation and Law Enforcement also promotes national and regional capacity building and the facilitation of community–based wildlife management.
Key Multilateral Environmental Agreements (MEA)
International Trade in Endangered Species of Wild Fauna and Flora (CITES) Southern Africa is home to a large number of wildlife and plant species that are sought-after for a variety of reasons, including medicinal uses and trophy hunting. High levels of exploitation, exacerbated by habitat loss, threaten the survival of many species. Even plentiful wildlife populations can be at risk. Historically, demand for African Elephant ivory has seriously threatened elephant populations, and although Southern Africa benefits from the largest population of African Elephants in the world, accompanied by some of the largest range areas, much of it is not formally protected.
The SADC region's international wildlife trade is worth millions of dollars, supported by many desirable wildlife sourced commodities, including: live animals, food products and leather goods, tourist curios, hunting trophies, and illegal traditional medicines. SADC acknowledges the important role of the Convention on International Trade in Endangered Species of Wild Fauna and Flora (CITES). CITES provides legal mechanisms for the sustainable international sale of raw ivory, and other valuable wildlife commodities. Recognising the trans-regional and transnational nature of wildlife populations, SADC also supports the establishment of Transfrontier Conservation Areas as a positive contribution to wildlife conservation.
Convention on Biological Diversity (CBD)
SADC recognised the need to ensure protection and sustainable utilization of the wildlife which is part of biological resources as underpinned in the protocol on wildlife conservation and Law Enforcement by making sure that genetic pool are maintained, and importantly benefits local communities who lives next door to the wildlife resources. As such, SADC subscribe to the convention on Biological Diversity (CBD) objectives which are: - (i) conservation of biological diversity; (ii) sustainable use of the components of biological diversity; and (iii) fair and equitable sharing of the benefits arising out of the utilization of genetic resources.
Convention on the Conservation of Migratory Species of Wild Animals (CMS), United Nations Framework Convention on Climate Change (UNFCCC) and UNESCO World Heritage Convention are also directly linked and relevant MEAs in which SADC implement its objectives.
Wildlife Programmes and Strategies
Wildlife Programmes are operationalized through the following SADC frameworks: -
SADC Law Enforcement and Anti-Poaching (LEAP) Strategy (2016-2021) through its strategic components: -
Enhancement of Legislation on Wildlife Law Enforcement;
Integration of people  and nature into conservation and development processes
Ensuring sustained trade in, and use of natural resources, and
Improvement and strengthening of field level protection of wildlife resources. The current SADC LEAP Strategy is under revision,
SADC Transfrontier Conservation Areas (TFCAs) Programme (2013) through its components: -
Advocacy and Harmonization;
Enhancement of financing mechanisms for TFCAs;
Capacity building for TFCA stakeholders;
Establishment of data and knowledge management systems;
Enhancement of local livelihoods;
Reducing vulnerability of ecosystems and people to the effects of climate change;
Development of TFCAs into marketable regional tourism products. The TCA Programme (2013) is also under revision.
Currently SADC is in the processes of developing Framework strategy for wildlife based economy Guideline for Management of the Valuable stockpiles of wildlife products and CITES engagement strategy in order to boost contribution of wildlife resources into the economies of the SADC member states. As such, the strategy aims to boost ability to develop, manufacture and market natural resources, particularly wildlife resource, via services such as hunting packages, game trade and wildlife products can expand the sustainable use of these exceptional biodiversity resources, while supporting and assisting with achieving the SADC regions social and economic imperatives of job creation; local business growth and development; inclusive economies; poverty reduction and rural development.
Regional Wildlife Programmes and MoU with International Cooperating Partners (ICPs)
SADC Technical Committee on Wildlife monitor and provide technical guidance on the implementation of the SADC Wildlife Conservation and Law Enforcement programmes, and SADC Secretariat coordinates, facilitate and supports implementation of the regional programmes and interventions on wildlife conservation and Law Enforcement. The current programmes and MoU with ICPs that aims to promote wildlife conservation and Law enforcement includes: -
SADC/GIZ Climate Resilience and Natural Resources Management (C-NRM) Project (Jan 2021 – December 2023)
IUCN-ESARO: SADC Transfrontier Conservation Areas Financing Facility
IUCN – ESARO: SADC Training Programme for Wildlife Managers and Rangers
IUCN-ESARO: MoU/Joint Biennium Action Plan (2021-2023) – Implementation of SADC Protocol on Wildlife Conservation and Law Enforcement, SADC Law Enforcement and Anti-Poaching (LEAP) Strategy, SADC Transfrontier Programme (2013), Forestry restoration and sustainable forestry management
FAO/SFS: MoU/Joint Biennium Action Plan (2021-2023): Support implementation and monitoring of SADC Protocol on Forestry, and SADC Forestry strategy (2020-2030)
WWF: MoU/Joint Action Plan: Support towards implementation of the SADC Protocol on Wildlife