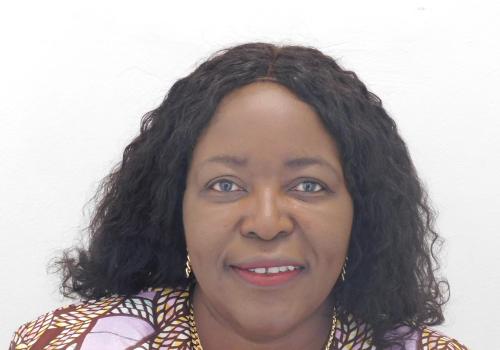 Renowned economist and public servant, Dr Judith Kateera, a citizen of the Republic of Zimbabwe was on 17th August 2023 sworn in as the Southern African Development Community (SADC) Deputy Executive Secretary for Corporate Affairs, following the approval of her appointment by the 43rd SADC Summit of Heads of State and Government held in Luanda, Republic of Angola.
Dr. Kateera takes over from Ambassador Joseph Nourrice, a citizen of the Republic of Seychelles, who will be leaving the SADC Secretariat at the end of his tenure in October 2023
As the SADC Deputy Executive Secretary for Corporate Affairs, Dr Kateera will provide strategic leadership and oversight on the provision of support functions to the SADC Secretariat, including adoption of information and communication technologies to drive organisational effectiveness. In this role, she will also ensure that the human and financial resources managed by the SADC Secretariat are directed towards achieving organisational goals in line with the priorities set out in the SADC Regional Indicative Strategic Development Plan (RISDP) 2020-2030 and the SADC Vision 2050.
Dr Kateera brings to the SADC Secretariat a wealth of experience in public service, spanning over thirty-five years, serving the Government of Zimbabwe in various capacities, collaborating with the private sector, Development Financial Institutions (DFIs), diplomatic community and grassroots people. Among her key roles, Dr Kateera, served as a Principal Director in charge of Finance and National Budget in the Ministry of Finance and Economic Development of Zimbabwe and served as Permanent Secretary in various portfolios covering Ministries of Economic Planning and Development; Office of the Vice President; Secretary for Economic Planning and Investment Promotion. 
During her career in public service, Dr. Kateera was twice in the Office of the President and Cabinet with responsibility over Economic Research and Policy Analysis and also served as the first Permanent Secretary for Presidential Affairs, Monitoring and Implementation of Government Programmes and Permanent Secretary for Public Service, Labour and Social Welfare, before returning to Treasury as Policy Secretary. She doubled as Economic Advisor to the Ministry of Finance and Economic Development and the Government of Zimbabwe. From the National Treasury, she was seconded to the African Development Bank (AfDB) where she served as an Executive Director responsible for the Africa Group II constituency comprising Angola, Mozambique, Namibia and Zimbabwe from 2019 to 2023. Mostly recently before her appointment at the SADC Deputy Executive Secretary, she served as a Policy Secretary in the Ministry of Finance and Economic Development. 
Dr Judith Kateera holds a PhD in Economics from Zhongnan University of Economics and Law in the People's Republic of China (PRC), a Master of Arts degree in Development Economics from the Centre for Development Economics (CDE) at Williams College, Massachusetts United States of America and Bachelor of Science degree in Economics (Honors) from the University of Zimbabwe.