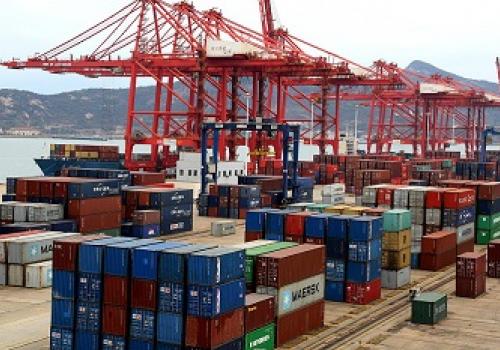 The Southern African Development Community (SADC) is developing and implementing customs instruments to tackle challenges that contribute to higher transaction costs in order to ease trade among countries in the region. The customs instruments include logistics, simplification and harmonisation of documentation associated with cross-border trade, improving transparency in operations of regulatory agencies, harmonisation of standards and technical regulations, harmonisation of Sanitary and Phytosanitary measures (SPS), monitoring and resolution of Non Tarif Barriers (NTBs), as well as improving the business environment in which transactions take place.
The SPS measures are biosecurity actions meant to protect human, animal or plant life from risks arising from the introduction of foreign animals or plants that could spread pests and diseases as well as or additives, toxins and contaminants in processed food or animal feed that are not acceptable in the country where the products are being imported.
SADC is also conducting Time Release Studies (TRSs) along its corridors to assess bottlenecks and efficiency in the clearance of goods crossing the border posts. TRS is a method endorsed by the World Customs Organisation (WCO) for assessing a country's trade facilitation performance. It does so by measuring the average time from arrival of goods at the border until permission is given for the goods to enter home consumption.
The North South Corridor (NSC) is earmarked for the first regional TRS in 2021/2022 and 2022/2023 financial years. The NSC connects the South African port of Durban to Lusaka, Zambia, Lubumbashi, Democratic Republic of Congo, and to Lilongwe and Blantyre in Malawi, through Johannesburg (South Africa), Botswana, and Zimbabwe, and is a vital corridor for trade and the sustenance of SADC regional integration. SADC is supporting the implementation of trade facilitation measures to both the at-the-border and behind-the-border initiatives. This is with regard to requirements for access to markets outside the SADC Region.  
The measures being implemented are expected to ease the NTBs to support the smooth flow of goods. Identifying critical factors affecting trade flows in SADC will help to achieve economies of scale and build the supply capacity and competitiveness among SADC Member States through targeted regional infrastructure, cross-border trade, investments and financial flows.
Improvement of intra-regional trade of goods and services is the stepping-stone not only to create potential for production chains and value addition, but also product diversification, and hence improving economic growth within the SADC Region. Removing the high prevalence and cost of NTBs which continue to create a hurdle to the expansion of trade, with the tariff equivalent cost of NTBs estimated at 40%, will therefore result in the easing of trade across the SADC Region. 
NTBs are not financial or duty related taxes at customs in nature but may take the form of import quotas which are reduced quantities one may import or export; subsidies which are government interventions to boost a sector thereby making one's external product more expensive than the country one may want to export to. NTBs may also be customs delays, technical barriers, licences, embargoes, foreign exchange restrictions, or other systems preventing or impeding trade.
Over time, the private sector throughout the SADC Region has identified NTBs that restrict trade among Member States. SADC's Protocol on Trade requires Member States to implement measures eliminating all existing NTBs and to refrain from adding any new ones. Quota restrictions are not allowed under SADC's Protocol on Trade. Ideally, any Member State is free to import or export any amount of goods it chooses from other Member States.
Many SADC members are land-locked, which forces goods to cross many national borders during transit to the intended destination. Customs delays caused by this situation constitute an NTB. In order to ease this situation, SADC has promoted membership in a Customs Union, which unites all Member State customs policies, thereby reducing delays at border crossings.
Intra-SADC trade rose from 15,2 percent and 17,5 percent to19,5 percent respectively between 2008 and 2018. The low intra-SADC trade points to the urgent need for Member States to improve competitiveness by addressing the supply-side constraints, including strengthening cooperation in cross-border infrastructure, and dealing with NTBs that remain a hindrance to the smooth flow of goods.