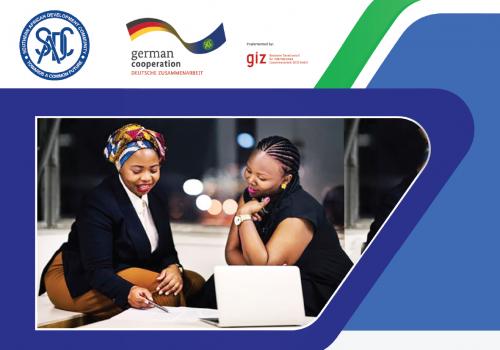 The SADC Secretariat has announced the official Call for Proposals for a Challenge Fund established to empower and build the capacity of women entrepreneurs to more actively participate in SADC's industrialization Agenda. The Challenge Fund is a key intervention of the SADC Project on Industrialization and Women Economic Empowerment (IWEE) funded by the German Government and implemented by Deutsche Gesellschaft für Internationale Zusammenarbeit (GIZ) and GOPA Worldwide Consultants GmbH, in cooperation with the SADC Secretariat. 
The Objectives of the Challenge Fund are to primarily, address the impacts of COVID-19 on women-led Micro Small Medium Enterprises  by building their entrepreneurial skills and increasing their resilience to future shocks. Further to this, it also aims to support non-profit-making organizations (NPOs) to build the capacity of women entrepreneurs to improve their skills in business and product development and to grow and expand their businesses. The Fund will also look at Increasing women's participation in selected SADC priority value chains as described in the SADC Industrialization Strategy and Roadmap.
Up to 16 subsidies at the value of maximum EUR 20,000 will be awarded to non-profit-making organizations active in building the capacity of women entrepreneurs across the SADC region. The deadline for submission of Concept Notes is the 12th August 2022 (12/08/22) at midnight (GMT+2, SAST).  Interested applicants can visit the SADC website and download comprehensive Terms of Reference for the Call for Proposals.