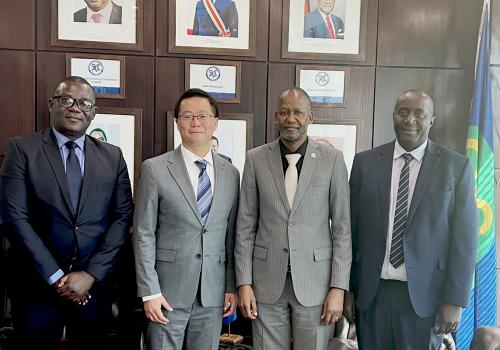 The World Bank Group, through the International Development Association (IDA), and the Secretariat of the Southern African Development Community (SADC) on June 21, 2023 signed the SADC Regional Statistics Project Financing Agreement in Gaborone, Botswana.
In September 2022, the World Bank authorized support towards the development of the SADC Regional Statistics Project, with a regional budget amounting to USD10 million.
The project development objective for this facility is to strengthen the institutional capacity of Member States and Secretariat to produce, disseminate and use quality statistics while increasing regional harmonization and collaboration, as prescribed by the Protocol on Statistics and the Regional Strategy for Development of Statistics (RSDS 2020-2030).
During the signing of the Agreement, His Excellency Mr. Elias Magosi, the Executive Secretary of SADC stated that for many years, SADC has benefited from its development partnership with the World Bank by implementing a number of notable programmes and initiatives.
H.E. Magosi called for further increased collaboration and assistance in packaging and preparing future potential projects in the region so that they are bankable and attract interest from the private sector. He urged the World Bank and African Development Bank (AfDB) to continue their excellent work and upsurge advisory support in areas such as value chain, food production, industrialization, climate change, and policy positioning, as well as to assist Member States in their development sectors which have demonstrated competitive advantage in order to increase their investment portfolio.
The World Bank Group Resident Representative to Botswana, His Excellency Mr. Liang Wang said the World Bank viewed SADC as a strategic partner and was willing to interact and facilitate SADC in areas requiring strengthening, such as the regional energy agenda, as well as providing financial support on initiatives that align with the operational guidelines of the bank.
He indicated that his organisation is currently engaged in a number of ongoing regional projects, as well as bilateral agreements with SADC Member States on a wide range of areas including, agriculture and food security, livestock development, climate change and cattle industry reforms.
The parties appreciated the cooperation and mutual relations established over the years and agreed to continue to explore new avenues for cooperation and exchange of ideas and perspectives on a wide variety of other areas of interest.